WHAT DRIVES US
Our Mission
OVER 69 YEARS, THE ARC OF DAUPHIN COUNTY HAS BEEN COMMITTED TO PROVIDING A VOICE TO THOSE NOT BEST ABLE TO ADVOCATE FOR THEIR BASIC NEEDS. THE MISSION AT THE ARC OF DAUPHIN COUNTY IS TO PROVIDE OUR NEIGHBORS DIAGNOSED WITH INTELLECTUAL AND DEVELOPMENTAL DISABILITIES THE RESOURCES AND SKILLS TO LIVE THEIR BEST LIVES. WHILE OUR FOUNDATION IS IN ADVOCACY SERVICES, WE ALSO OFFER OTHER CRITICAL SERVICES SUCH AS FAMILY SUPPORTIVE SERVICES, REPRESENTATIVE PAYEE SERVICES, AND SO MANY MORE.
Our Advocacy Program provides direct advocacy support to individuals at any age struggling with systemic hurdles. Our Advocates help consumers navigate through service systems such as education, developmental programs, federal funding streams, medical assistance, legal assistance, housing, transportation, social security, trusts, wills, and community support or other resources.

A specialized class with our master gardener teaches high school students to learn self-sufficiency skills. By learning to grow various plants, herbs, and vegetables teaches various skills to help one take care of something beyond themselves. Then taking many ingredients the students grew themselves to cook a delicious meal.
Individualized program plans are designed and tailored to meeting the transition service needs of students with disabilities, ages 14-21. In partnership with the Office of Vocational Rehabilitation, The Arc of Dauphin County collaborates with school districts, community partners, and local businesses who support an inclusive workplace by providing opportunities for students with disabilities.
Our Representative Payee program provides peace of mind in knowing that financial responsibilities are being addressed and handled timely and expertly. Ensuring the basic needs of housing and utilities are always up to date and stepping in to manage issues of bill concerns. Benefit payment management systems such as our program can step in when a family representative is unavailable to manage the monetary responsibilities of a loved one.
Give Now
Your donation will directly affect our loved ones with Intellectual and Developmental Disabilities by providing resources directly to our consumers. We can continue to create safe spaces to learn and thrive through our programs but need your help to continue these vital resources.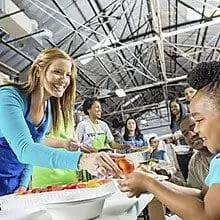 Phone: 717-920-2727
Fax: 717-920-2730
3544 N Progress Avenue, Ste 205
Harrisburg, PA 17110