Horticulture and Cooking Classes
Self-Sufficiency Skills
A specialized class with our master gardener teaches high school students to learn self-sufficiency skills. By learning to grow various plants, herbs, and vegetables teaches various skills to help one take care of something beyond themselves. Then taking many ingredients the students grew themselves to cook a delicious meal.
While many school systems may have cooking classes, our class is able to offer a smaller setting with more support, normally 4:2, in which students have some level of independence to try activities on their own but an adult close to stepping in quickly.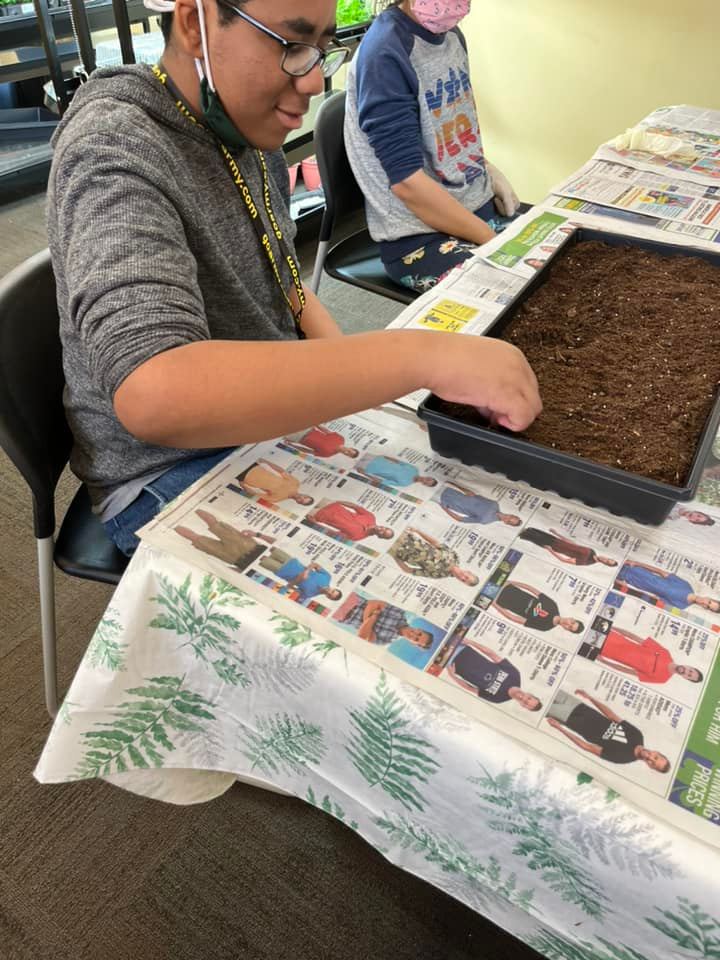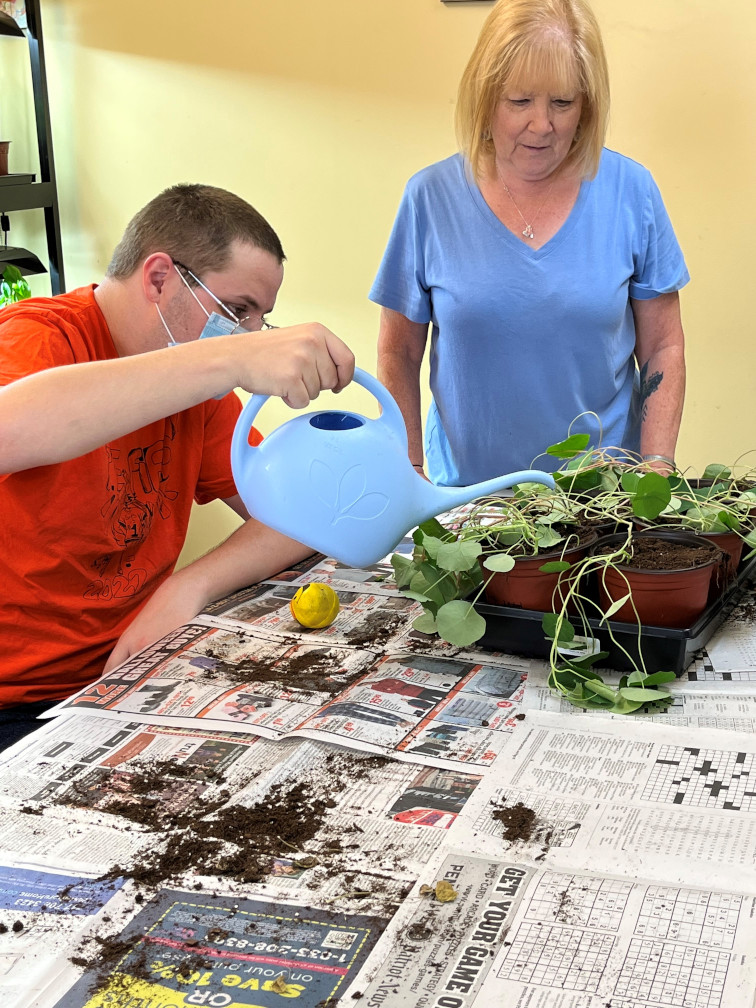 Impact Story
Timothy Dell
Job Coach at Susquenita School District
For the past four years I have been bringing students to the Arc for the Horticulture and Cooking Classes. While the first year may have been virtual, we were able to overcome technical difficulties and show the students real life skills that they have enjoyed.
Being able to see students who have come multiple years and grow their confidence in the garden and kitchen to be able to take that into their homes and potential work experiences has changed them and myself forever. One student is so proud that he learned how to make scones, that to this day still talks about it and has even made them at home.
While Susquenita does offer cooking classes, it is not set up to handle the special needs and smaller capacity these students need to be safe. Here they are in a small group that is large enough to get some level of independence but still large enough to get an adult to step in when needed. The students love coming in on Wednesdays and it really is their favorite part of the week.
The classes are a huge access to these students' development and growth as people. With the continued support of donations and grants I get to see these students make things they enjoy and have a lasting impression on them.
Frequently Asked Questions (FAQ)
What is the difference between a client and a consumer?
At the Arc of Dauphin County, we prefer to call those who require our services, consumers. No one wants to be referred to as a case. We believe this is a small sign of respect for our loved ones with mental and physical disabilities. The idea is that one's ability is stronger than their disability.
I need help with a resource, but I am unsure where to start or if it even exists?
The staff in each program is here to help navigate in finding what is the best option available. While our focus is on the Dauphin County and surrounding community, we will do our best to either answer any questions you may have or find out an answer for you.
What is an advocate?
An advocate has many different meanings, think of our advocates as conversation starters. They specialize in bringing everyone to the table in times of need to make sure all the providers or partners in the consumers wellbeing are on the same page now and moving forward.
What is person centered advocacy?
The idea that what is best for the consumer is always what is put first. A level of transparency is always needed, but our advocates work for the consumer not the system of care. While it is a free service that connects the dots to available benefits and promotes communication between all parties involved. Our experienced and loving advocates will help with long term services and supports that are available to fit the needs and preferences for the consumer.
Do I need to pay for the services the Arc of Dauphin County offers?
No, many of the services provided to consumers are free of charge.
How is the Arc funded?
Majority of the funding comes from grants and donations from the community. This allows the continuation of free services to those who need them most.
Do you accept donations?
YES! Wish lists and needs for programs are posted on our website and social media. Many of our classes require donations of goods to be able to offer a wide variety of class options. Monetary support options are available as well at the top of the page or on social media.